Welcome to posChair
We make posChair 1 – a new and different way to sit for desk work and 'active sitting'. Rather than prop you up, it cares for your back by making healthy sitting an easy and comfortable choice.
Inspired by Alexander Technique, it helps you put your body back in control of sitting with a natural poise and unstressed spine. Our patented rocker design lets you sit still, but with freedom to move in any direction.
It's simply a wonderful feeling.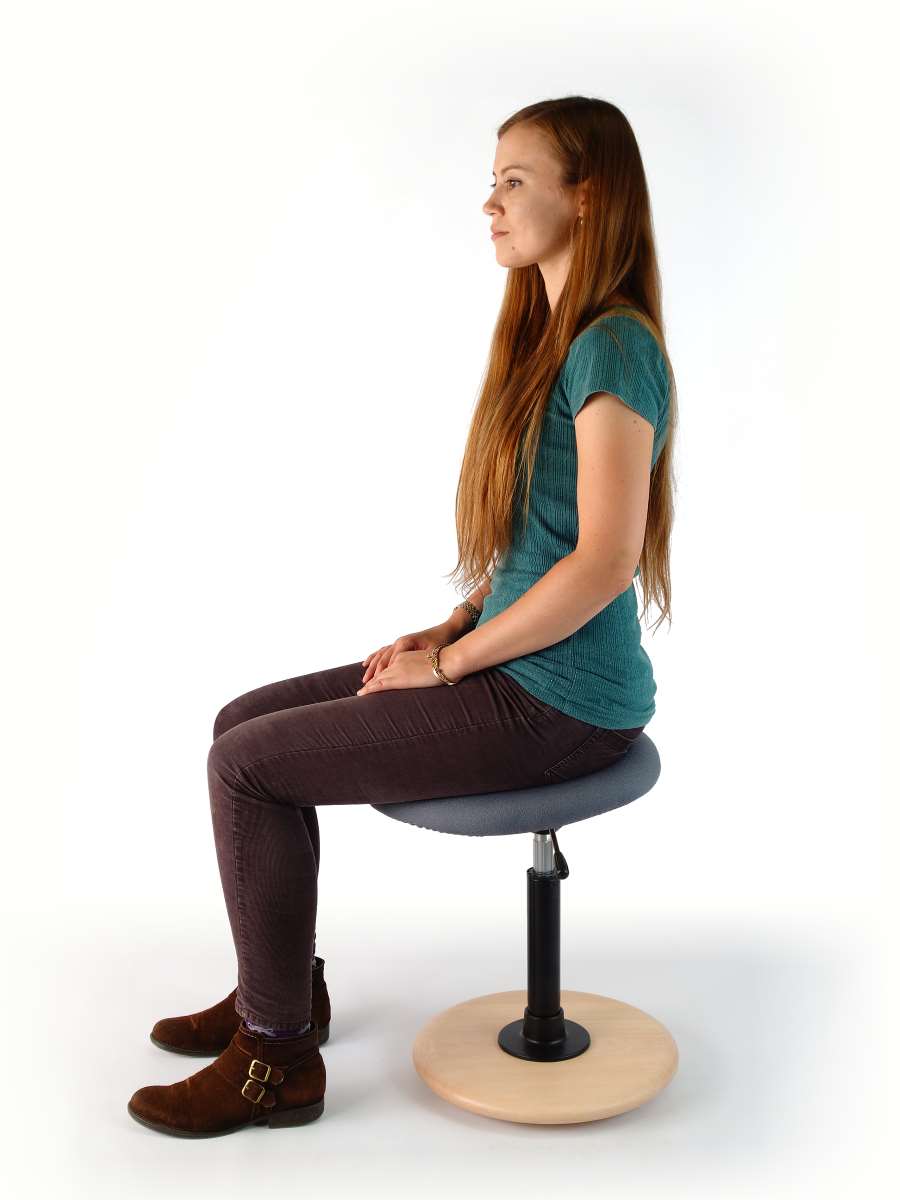 For many years, as The Wave Seat Company, we made the popular Wave Stool. This is our new improved model from the same designer, now with height adjustment and even more freedom to move.
(Sorry, no wave stools left at all, do try this, you may like it even more.).